"Does the reader need to be one of fourteen children of a near-destructively religious family in post WWII America to get lost in the trance of the period reality that Caitlin Hicks conjures in her coming-of-age tour-de-force? The answer is irrelevant to the pleasure and horror of consuming this book (that's what you will do – consume it, inhale it, ingest it). In the same way that you don't have to be a Huck Finn (or a Jim) to be immersed in Mark Twain's recounting of Huck's "Adventures",  you don't have to be penitent Aggie for Hicks to make you cry for the injustice of Aggie's fate. Or to be Jude, to share his infantile discoveries, or Madcap, to be swept away by romantic passion, or Mrs. Shea, to bury her doubts over misguided motherhood in order to keep the marital and familial peace.
"Hicks leads you into and guides you through the story by means of the eyes and mind of Annie Shea, a pre-teen torch in a family of torches. Some of the Sheas may disguise themselves as votive candles in their slow moments, but they are all torches when the fuel is poured on. And there is a great deal of fuel, indeed.
"Yet, in the end, it is not Annie's eyes, or brain or mouth that brings her story over the finish line with grace and power and love . . . it is her heart. Hicks bares Annie's heart again and again and again and in doing so, the reader's as well. . . It's fucking BRILLIANT!"             - Lance Mason, Independent Health Professional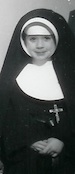 "I love your book THE THEORY OF EXPANDED LOVE. I found the juxtaposition of the dysfunction within the family and the church fascinating; more so because despite the dysfunction, the physical and spiritual family were resilient and life affirming. That Annie suffers from the rigidity and chaos of her upbringing and benefits from the love and life training she receives is a conundrum many readers like myself will identify with. Our parents aren't perfect, sometimes to a criminal fault, but when we come to accept their love, as Annie does, we are equipped to go out in the world and make our own mistakes instead of repeating theirs.
Your language is lively and descriptions engaging enough to make me want to find my way to the Shea's bathroom to wash my hands regularly! . . . It is difficult to deal with a cast of characters as large as this one, but you do it masterfully. Once I got into the story, I could not put it down. . . The end was brilliant."        -Sydney Avey, Author
"I had to keep reading and hated for it to be over! Your book is wonderful. . . A great story, beautifully written." – Lynn Chapman, Environmentalist