What is your recipe?
In less than fifteen days I will begin working with my editor/publisher on final edits for my novel, A THEORY OF EXPANDED LOVE.
This is a project I've been juggling (among the other balls I have in the air), with determination and the assistance of several other writers in my weekly 3 Annies Writers Group – for the past two and a half years. Sometimes, I can't believe it's actually going to happen. I wrote the novel quickly, in less than a year, and made revisions according to a New York agent for the next six months, until I realized that her direction towards change was not really needed – the novel was pretty solid as originally written.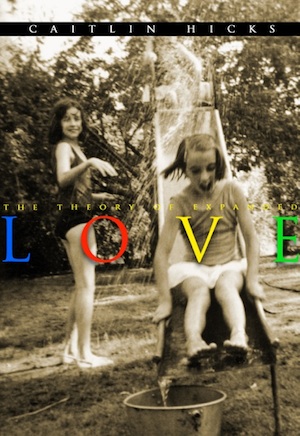 That's not to say I didn't change anything, I did. Every time I sent a query, every review or criticism I received – I re-worked the novel, the query, tightening, tweaking, refining.
I started with agents. I researched each one, the kind of books they represented, their successes, even the titles that I felt were similar in some way to my novel.  Their responses were all over the map, ( some encouraging words, a few connections!) but after stacks of rejections, or queries simply ignored, I realized that the world of books has expanded greatly and that once again, my book, my effort, was just another grain in a pile of sand.
I'm always getting these parallel reminders that I was born, just one, in a growing family that eventually became very large. All my life, I have been keenly aware that I am just one of many and in order to be heard, I have to amplify my voice. Somehow.
The world now hosts 7 billion people, more than doubling since 1963 when my story takes place ( There were 3 billion then). In 2012, self-publishing increased books by almost 400,000 per year; and trade publishing is flourishing, despite a radical change in the industry.
While I was writing my novel, I was invited to read chapters of it at dinner parties to friends, and so got the confidence in its value. I sent it to my avid-reader cousin who does not mince words; she loved it. When I sent it further afield, to writers, editors and others who had nothing to do with publishing, and little to do with me, I was surprised to discover that most who read it didn't just like it, they loved it! So I was emboldened to send directly to publishers. Since my novel is truly a California story, I knew I needed a US publisher.
By the time I signed with Light Messages Publishing in July 2014, there were two other publishers in the conversation with me and very interested, but Light Messages immediately saw the cross-over appeal of THEORY into 3 separate markets – and was ready to fast-track my book for a May 2015 publication date.
Many athletes and performers have their talismans; their gestures of good luck, their prayers for success. My way has been to envision the future that I want, to put the picture of my success under my pillow, just before I go to sleep.
By day, I have a  bank book, that I change every January and where I record every deposit for the year. As an artist it is an important focus, because in order to keep creating, I have to have reliable streams of income to keep me afloat. This year, I pasted the interim cover (that my award-winning artist husband designed for me) for A THEORY OF EXPANDED LOVE onto this deposit book.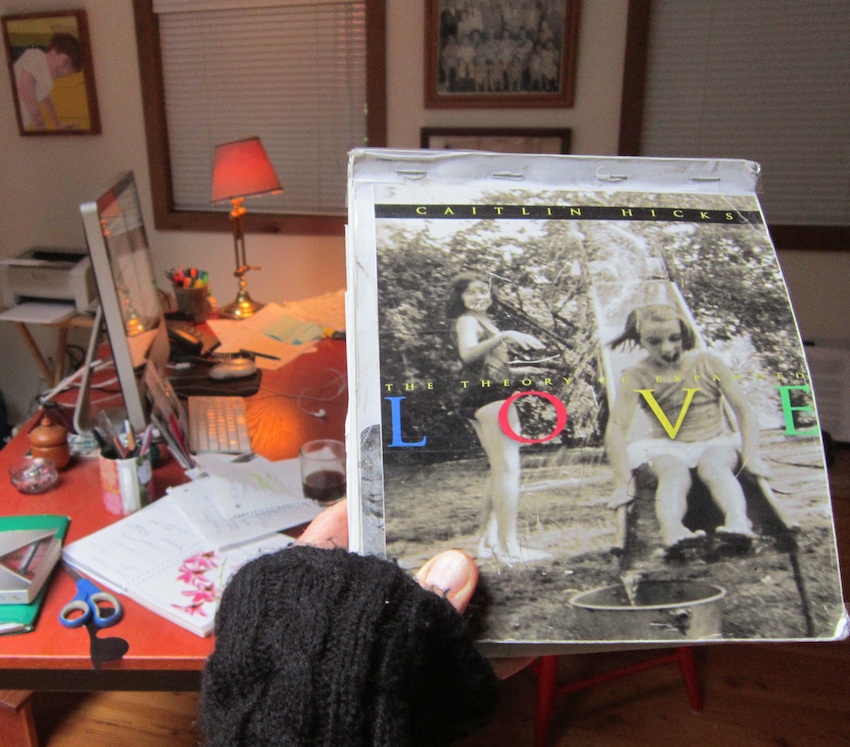 The journey of this past year and a half has been up and down. But every once in a while, something really great came back at me. Here's my favorite rejection letter ever from a Vancouver publisher who wasn't right for the book at all:"While your manuscript is not the sort of thing we publish, it is the sort of thing I read, and I really like it! Therefore I would like to see it published, not only because I would like to read more of Annie's exploits and influences, but, because I think it could do very well."

So tonight, I go to bed, dreaming of a best-seller.

www.caitlinhicks.com/wordpress